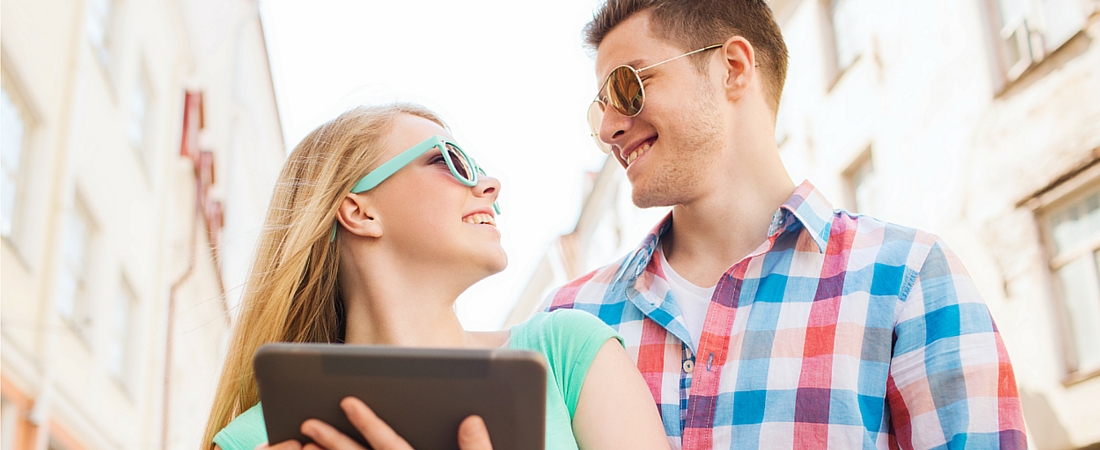 31 Aug

Millennials and Life Insurance: 4 Challenges to the Status Quo

Millennials face numerous challenges on their path to financial independence.  With unprecedented student loan debt, and a high barrier to entry for that first home down payment, many in this influential consumer group are delaying the purchase of an adequate amount of insurance coverage.  Numerous financial surveys commissioned over the past few years indicate that millennials are woefully underinsured across all lines of insurance, but particularly when it comes to life, health and disability protection.

In theory it may appear sensible to put off the purchase of insurance while your young since the risk of dying or having a crushing disability is relatively low, however, there are some good reasons to consider a purchase sooner than later.

Let's challenge the current status quo and make the case for life insurance for the millennial mind.
It's not as expensive as you think
A recent survey by LIMRA, a research and consulting organization that advises the financial and insurance industry came up with some interesting findings.
From the study: "Cost is the reason most Americans give for not owning life insurance, according to the 2015 Insurance Barometer Study, released today by LIMRA and non-profit Life Happens. Yet, 80 percent of consumers misjudge the price for term life insurance, with Millennials overestimating the cost by 213%, and Gen Xers overestimating the cost by 119%."
Life insurance premiums are determined by several factors, including your age, overall health and lifestyle factors such as smoking or hazardous activities that increase risk such as skydiving or scuba diving. Typically, the younger you are, the cheaper your coverage will be, particularly if you don't smoke or have any preexisting health conditions. Inexpensive term policies can be purchased for as little as $20 to $30 per month depending on the face amount.
As a young and healthy individual, you are less of a liability to the insurance company, therefore your premiums are relatively inexpensive. If you put off a purchase of insurance into your thirties or forties you'll see a significant jump in the monthly premium, and you run the risk of developing an illness or condition that may make it difficult to find coverage.  It can make good financial sense to lock in a lower rate while you are young and healthy.
Someone has to pay off that debt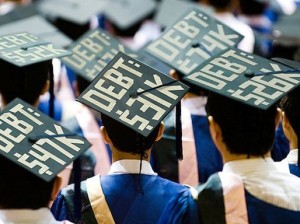 Today's college grads are burdened with stifling and record-breaking levels of debt. If something were to happen, it may become a parent's responsibility to clean up the mess.
As an example if a PLUS loan was taken out and co-signed by mom and dad for that undergraduate degree, they would retain the debt and be liable for the balance in the event of a premature death.
For newlywed's that may have racked up some credit card debt on a joint account for the "dream wedding" or for the lucky ones that are able to purchase a home, please consider whether your surviving spouse can handle the financial load on their own.
Saddling loved ones with a financial mess is an unnecessary burden that can be easily alleviated with an inexpensive term policy.
Maintaining private life insurance may be good for career flexibility
For millennials that land a job with a large employer that offers an excellent benefits package, the perception may be that group life insurance is sufficient.  However that may not be the case.  To truly answer the question, it's important to calculate how much your family would need if you were suddenly out of the picture.  At a minimum you need to consider.
How much money your family would need to cover funeral expenses if you were to die unexpectedly?
Who is dependent upon your income and how much would be needed to replace any income that you're contributing to your family?
How much debt are you currently servicing?
What are your career goals and would working in a smaller company with limited benefits provide more career enjoyment or career advancement?
It is estimated that millennials job hop more than previous generations.  Statistics tracked by the Bureau of Labor Statistics estimate that employees aged 25-34 switch jobs on average every three years.
Maintaining your own benefits through the purchase of private policies can be a smart move.  Having protection in place allows a worker to be flexible with a job or company choice or maintain independence through freelance work that may provide career flexibility but little in the way of benefits.
Having children changes the equation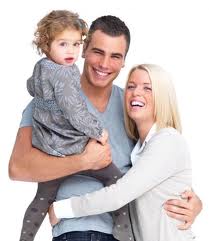 Studies reveal that millennials have very strong family values.  One effect of the dysfunction of previous generations is that as a group they are waiting longer to get married and start families.  Once marriage and children enter the picture it is crucial to ensure that the household is taken care of in the worst-case scenario
Regardless of whether there are two working parents or one working parent and a stay at home parent, life insurance on both spouses is critical. The economic value to the home of a stay at home mother or father is significant when you factor in child care, meal preparation, at home education (home schooling or just basic help with homework) and the myriad benefits that can be measured to the household in financial terms.
For a surviving stay-at-home parent, re-entry into the work force is also a significant challenge.  Dealing with the loss of a spouse, caring for grieving children and trying to find a job all at once can be overwhelming.  Life insurance bridges that gap and can make this life transition much less stressful.
Managing your money in your 20's usually involves a lot of trial and error but learning as much as you can about the basics is part of the process. Life insurance may be the last thing on your mind but it's definitely something that all millennials should consider as part of their larger financial plan.